California – Salah satu industri manufaktur robot telah menciptakan sebuah robot serangga berbentuk lebah. Robot yang diberi nama `RoboBees` ini diklaim menjadi robot paling kecil (seukuran lebah) yang tak hanya bisa terbang seperti lebah, namun juga bisa berenang dan berubah fungsi menjadi `kapal selam` mini.
Adalah salah satu lembaga dari Harvard University, Insitute of Electrical and Electronics Engineers (IEEE) dan International Conference of Intelligent Robot and Systems yang menjadi penggagas penciptaan robot berukuran mini ini.
Menurut informasi yang dilansir laman Tech Times, Senin (12/10/2015), para ilmuwan pencipta robot ini mengungkapkan bahwa konsep dasar pembuatan RoboBees tidak hanya diadaptasi dari cara alami lebah untuk hidup. Oleh karena itu, jika dibandingkan dengan serangga aslinya, robot lebah ini bisa menjadi multifungsi karena dapat berenang di dalam air juga.
Robert Wood, kepala proyek RoboBees dari Harvard menjelaskan bahwa robot tersebut konon dirancang untuk menambah populasi lebah yang kini kian menurun.
"Kemampuan serangga seperti lebah yang bisa terbang secara mudah membuat kami berpikir untuk menciptakan sebuah sayap yang sama persis seperti milik mereka. Kami meneliti bagaimana cara transduksi sensorimotor sayap mereka bergerak dalam keadaaan aerodinamis yang tidak stabil," tutur Wood.
"Kini, kami juga menemukan inovasi untuk memanfaatkan kemampuan aerial robot mini ini di dalam air. Dengan menggunakan teknologi simulasi computational fluid dynamics(CFD), kami bisa membuat sayap robot lebah ini tetap bergerak dan membuatnya berenang di dalam air," tambahnya.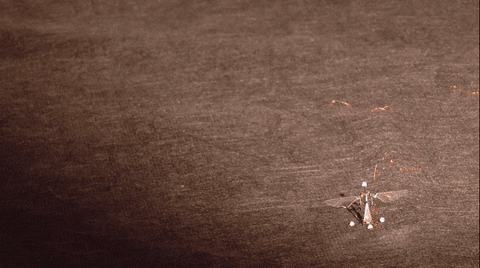 Lebih lanjut disebutkan Wood, dengan hadirnya kedua kemampuan yang telah diciptakan, robot lebah mini ini telah didemonstrasikan untuk pertama kalinya. Sebagai kesimpulan, mereka berpendapat bahwa cara robot ini menggerakkan sayapnya pada saat terbang dan berenang sangat mirip.
"Keduanya membutuhkan dorongan untuk terus menggerakkan sayapnya maju dan mudur. Nah, sekarang tinggal bagaimana kita mengatur kecepatan yang dibutuhkan robot ini ketika mereka sedang terbang atau berenang," pungkas Wood.
Sampai saat ini, RoboBees hanya memiliki satu kekurangan yakni dimana robot tersebut memiliki ukuran yang terlampau kecil. Hal tersebut membuatnya tidak mampu bertahan melawan arus air yang begitu besar dan mengakibatkan robot ini tenggelam.
sumber : liputan6